Greetings automation enthusiasts!
Here you go, next week, new RPA Challenge! This one should be pretty easy.
Goal of the Challenge
Use only keyboard shortcuts and keyboard emulation in Microsoft Word to reproduce this:


If you don't use MS Word, you can use any other text processor.
---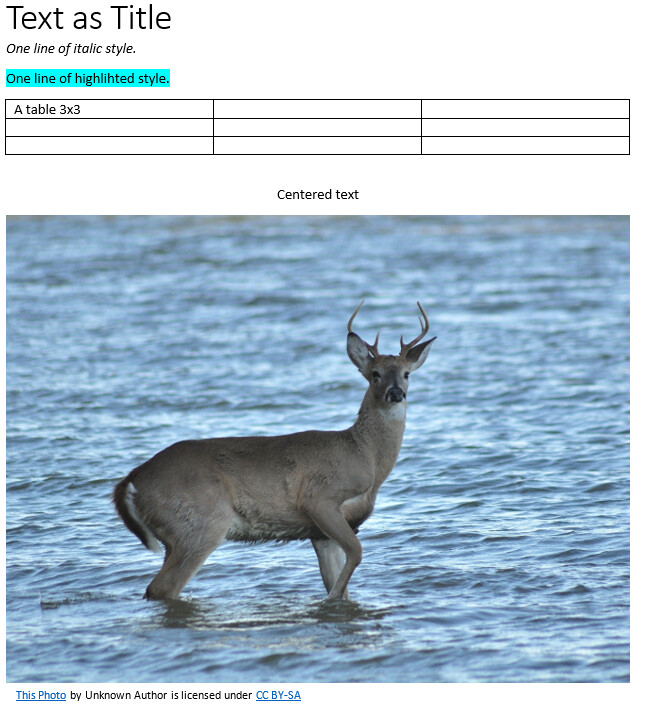 ---
Small hint: The picture is the first picture from Online Pictures that you can choose from in MS Word on a keyword "deer".
How to participate?
Send me your code in PM together with the word document.
First three correct, original solvers earn 3 robopoints, next get 1 robopoint.
I will hold a leaderboard with your score and update it. Those on top positions will be badged by a special challenger badge

The challenge deadline is 22.5. by the end of the day. You can still submit your projects after the deadline but you cannot earn robopoints. A new challenge is published every week or 2 weeks so don't worry if you did not catch this one. Keep in mind, your submitted files may be published after the deadline so others can learn from solutions.